The Performer
Hal Glatzer wrote his first piece of fiction in elementary school. He submitted The Mysterious Island to his third-grade teacher, who handed it back with this critique: "Great imagination. Terrible handwriting." Perhaps that is what led, years later, to his embrace of computerized word processing!
Hal graduated from the Bronx High School of Science in 1962, and earned a BA in English from Syracuse University in 1967. He moved to Hawaii to teach high school, but became a newspaper reporter in 1970, and a television reporter four years later. He earned an MA in Communication from the University of Hawaii in 1979.
Hal had always been keen on science, and was drawn to the new technologies of personal computers and telecommunication. They quickly became his journalistic "beat."
Moving back to the Mainland U.S. Hal spent the 1980s writing for or editing many of the startup high-tech magazines, and also authored several non-fiction books, starting with (what else?) Introduction to Word Processing.
He never gave up writing fiction, though. In the mid-'70s he had created a novel about corruption in Hawaii with an innovative format: the plot of Kamehameha County emerges from a file-folder of newspaper clippings, letters and telex dispatches. A decade later, while covering the computer industry full-time, Hal wrote a thriller set in the underworld of technology. Published in 1986 as a mass-market paperback. The Trapdoor centers on a hacker who gets in trouble with organized crime and online pornography, and has to hack his way out.
Hal has been musical all his life and while living in San Francisco, he became an officer of the Art Deco Society of California. The music and the aesthetics of the years between the World Wars inspired Hal to create a series of three mysteries – the heroine, Katy Green, is a working musician whose gigs plunge her into danger. At the same time, he began to wonder why so many cities that once had extensive networks of streetcar lines did not have any now. After doing researching for more than a decade, he wrote the historical novel Dead In His Tracks to show what happened to streetcars and why.
In 1992 Hal married Kathleen Frankovic, who was then the Director of Surveys at CBS News – i.e., the network's chief public-opinion pollster. They lived first in New York, where CBS is based; and once she was able to telecommute, they moved to San Francisco. In 2007, when she retired from CBS, they moved to Hilo, Hawaii – near to where Hal had lived in the 1970s. Today, with Kathy consulting on public opinion research around the world, they are able to divide their time between Hilo, New York, and Amsterdam.
Hal has two current writing projects. He intends to re-issue The Trapdoor without updating it. He wants younger people, especially, to see what life was like to be tech-savvy before the internet, smartphones and streaming video. And he has written a new mystery novel, set in the present day, about which more will be added to this website when the book is in a pipeline to be published.
The Performer
Hal likes to say, "I was born and raised on a small island. Like many musicians there, I first got work in the classical repertoire that had come from Europe. Later, I immersed myself in an American musical genre, but from another faraway culture. Eventually, though, I returned to my roots; and nowadays I take great delight in celebrating the music of my native islanders."
Huh? Hal explains: "I come from Manhattan. I grew up taking violin and clarinet lessons; and as a soprano, age 12-13, I sang in the Boys' Chorus of the Metropolitan Opera Company. In my teens and twenties, I played 5-string banjo and sang in bluegrass bands. But for the past forty years, I have been playing vintage archtop guitars, and singing the early jazz and Swing-era "standards," the repertoire of the "Great American Songbook," that was created in the Manhattan realms of Tin Pan Alley and Broadway."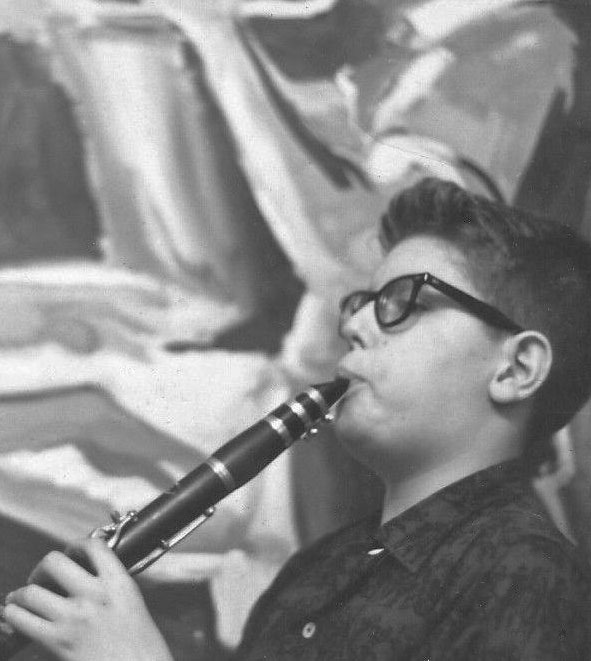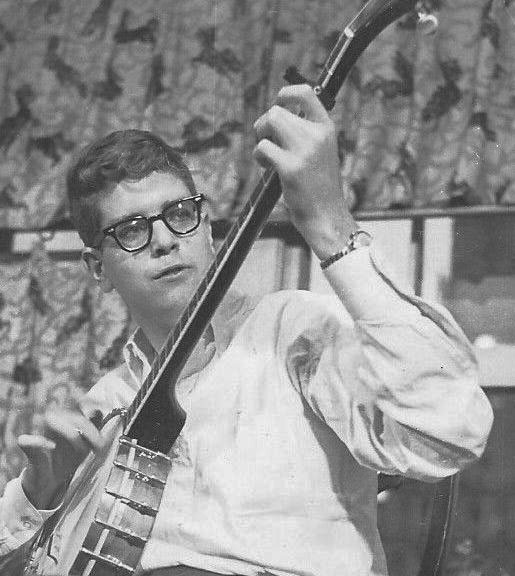 Hal's first audio-play, Too Dead to Swing, is a mystery set in a band on tour in 1940, and features three pastiche songs of the Swing era, which he also composed.
Hal has occasionally acted in community-theater productions in Hilo; in The Music Man, he was second-tenor in the barbershop quartet; and in The Sound of Music he portrayed Max, the impresario who puts the Trapp family on stage. But far more often, Hal appears as himself, serving as M.C. for cabaret and variety shows at Hilo's historic Palace Theater.
Currently, Hal is a member of the Tin Pan Alleycats, a five-piece dance-band based in Hilo, with a repertoire drawn from the Great American Songbook. He can also sing a few French songs, and for four years in Hawaii, he was in a "gypsy jazz" band called Le Hot Club de Hilo. Hal has gone three times to the annual Festival Django Reinhardt, in France, where he has jammed with many European musicians, and later appeared with them on stage in Gent, Lyon, and Amsterdam.
Hal likes to play for dancers, and in general, he prefers to work with bands. But he is happy to play solo gigs; and he has a particular fondness for "busking" – playing for tips in public – which he has been doing since he was a teenager. The pandemic of 2020 has caused gigs and jams to be cancelled. But when life around the world returns to normal, Hal looks forward to performing again.